( 3 Votes )
Written by Stephanie Byrd | 06 November 2011
Posted in GSG Blog - Graduate Life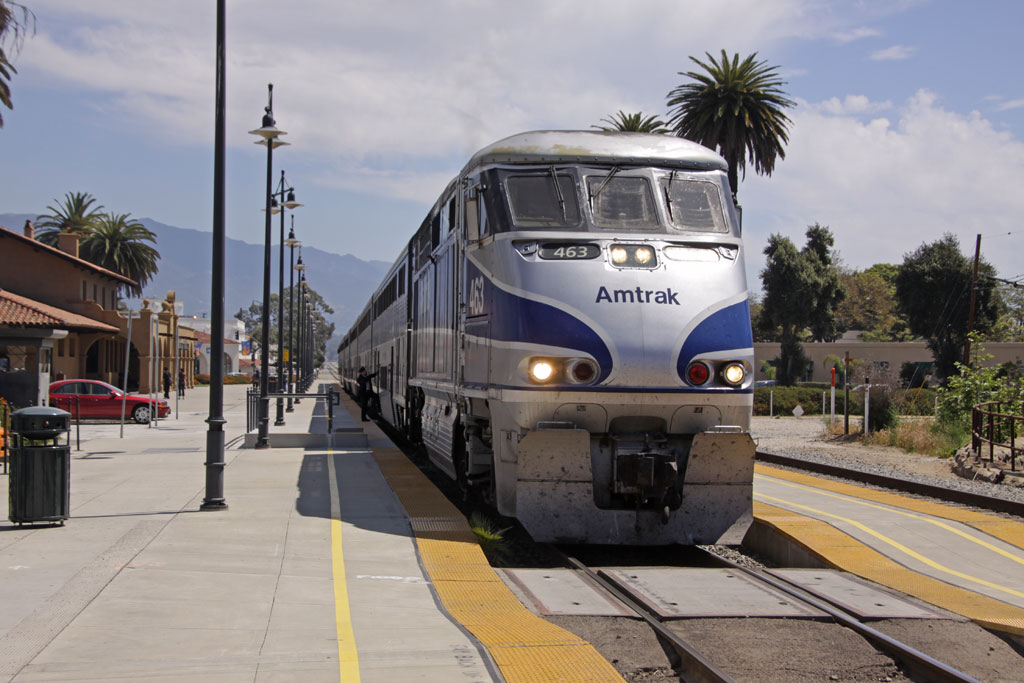 I live and work in Santa Barbara. This makes going to school in L.A. really annoying. As Monday night turns into Tuesday morning, I drive the 92.8 miles from my apartment to a friend's place in LA; I stay until classes get out on Thursday. While in town, I pretend I don't have a car and use public transit. This week in particular, the combination of curiosity and a mysterious "Check Engine Soon" light illuminating from my dashboard, led me to change my ways.
Instead of the drive, I took a 6:45am train from Santa Barbara, where I was able to do some reading, pulled into Union Station at 9:20am (5 minutes early!) and then waited for the FREE shuttle to USC. After getting out of class at 9:30pm (10 minutes late!), I rushed back to the JEP House, waited for the 10pm Union Station shuttle, and used my newly acquired grad student TAP card to take the Red Line to my friend's house (where I crashed on her couch and watched a recorded episode of Glee!!). As long as the day was, it could have been a lot worse!
Point in case: driving on the freeway, finding parking on campus, and stuck in post-class traffic. Moving forward, I'll bust out my grad student TAP card several times a day to run some errands and go to an exhibition on campus, abandoning my car and experiencing the day differently.
It's taken a while, but I think I'm getting the hang of a long commute. Next semester I have class four days a week, 3 of which are only one class per day - now that may suck.
---
By Stephanie Byrd
You can write for GPSS Blog too and get paid!
---